In the end, it comes down to what functionality you're looking for.
---
Since the release of Google's Chromecast (view on Amazon), a couple of competitors have entered the dongle video streaming arena: The Amazon Fire Stick (view On Amazon) and the Roku Stick (view on Amazon). We've put together a side-by-side comparison so that you don't have to. Check it out below:
Specs and Hardware:
| | | | |
| --- | --- | --- | --- |
| | Amazon Fire Stick | Google ChromeCast | Roku Stick |
| Remote Included | | | |
| Processor | Dual-core | Single-core | Single-core |
| Memory | 1 GB | 512 MB | 512 MB |
| Flash Storage | 8 GB | 2 GB | 256 MB |
| Dolby Digital Plus certified surround sound | | | |
| Wi-Fi | Dual band/Dual antenna (MIMO) | Single band | Dual band/Dual antenna (MIMO) |
| Voice Search | Remote app; voice remote sold separately | | |
| HDMI extender included | | | |
| HDMI video out (up to 1080p) | | | |
| Fling/Cast Smart Phones and Tablet Videos | | | (Limited) |
| Phone/Tablet Screen Mirroring | | | |
Courtesy of Amazon.com
The devices are all very similar. Some hardware standouts include that the Roku Stick and the Amazon Fire Stick both include a remote. For families looking to find a streaming device for younger kids that don't have smart phones, the Chromecast is not going to be a smart choice as it will require that they hunt down a smart phone, tablet, or computer to stream their favorite shows. Additionally, the Fire Stick and the Roku stick both feature dual band/dual antenna for Wi-fi. This equates to faster wi-fi speeds and an increased wi-fi range. If you're looking to stream to that corner room of your house, you may be better off with either the Fire Stick or the Roku Stick.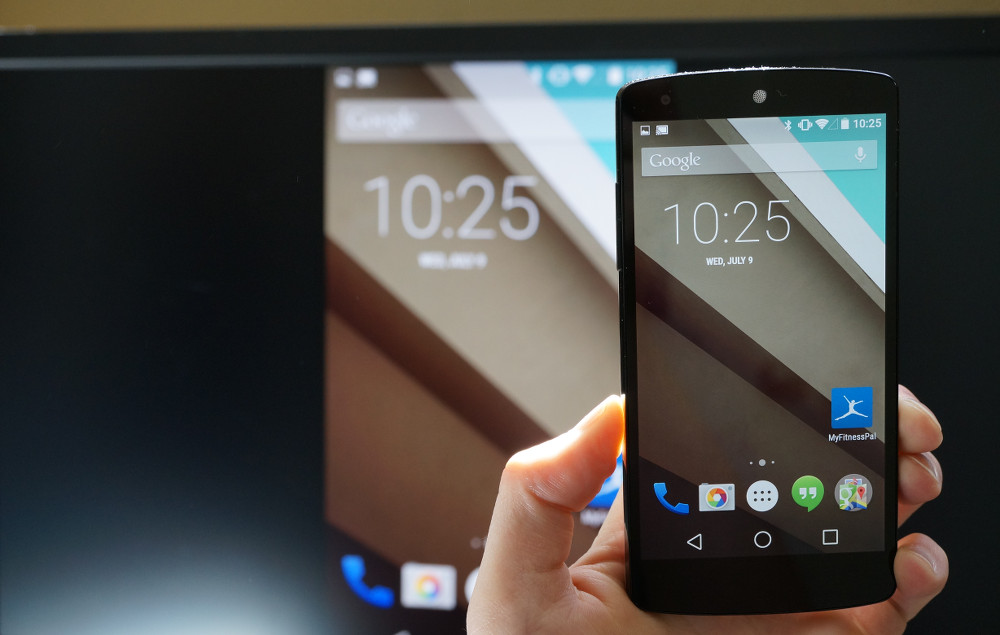 The Amazon Fire Stick and the Google Chromecast both support screen mirroring meaning that you can stream a variety of non-video streaming related content such as social media, pictures, awkward panda GIFs, and more. It's worth pointing out, however, that the Roku Stickdoes have some non-streaming apps such as social media, AOL news, and more as an alternative to screen mirroring.
Finally, in my opinion, the performance specs of the devices are less relevant as performance is going to vary based on how effective the software is that runs the device. The Chromecast is zippy and works extremely well. The Roku Stick also has a slick user interface that doesn't seem to lag or stutter on a regular basis. Performance has yet to be seen on the Amazon Fire Stick, so the relevancy of the beefed up ram and processor is yet to be known. We'll be sure to update our comparison once it is released.
Apps:
Like I always says, a device is only as good as the software that can run on it. All three of these devices have strong offerings, but it is clear that the Roku Stick is the front-runner from a streaming apps perspective.
| | | | |
| --- | --- | --- | --- |
| | Amazon Fire Stick | Google Chromecast | Roku Stick |
| Netflix | | | |
| Amazon Instant Video | | | |
| Hulu Plus | | | |
| YouTube | | | |
| Pandora | | | |
| PBS Kids | | | |
| WatchESPN | | | |
| Bloomberg TV | | | |
| Crackle | | | |
| Twitch | | | |
| HBO GO | | | |
| ABC | | | |
| Disney Channel | | | |
| NPR One | | | |
| PBS Kids | | | |
| MLB | | | |
| Google Play Movies and TV | | | |
| PLEX | | | |
| VUDU | | | |
| BeyondPod | | | |
| Vimeo | | | |
| VEVO | | | |
| History Channel | | | |
| NBA Gametime | | | |
| Showtime Anywhere | | | |
| Spotify | | | |
This is by no means an exhaustive list. The Roku Stick has over 1,200 different streaming apps putting it significantly ahead of its competition. It's worth pointing out that the Chromecast can stream whatever is in a browser window on a computer, opening the doors to the majority of the services available on the Roku Stick.However, streaming in a browser window is prone to some stutter depending on the hardware of your computer.
When considering your streaming stick, if there are specific streaming services that you are looking for, it is best to check manufacturers website to see if it is supported. Use the following links to view supported apps for each device:
Ease of Use:
The Chromecast and the Roku Stick have both shown that they are relatively easy to set up. Simply plug them in, connect them to wi-fi, choose your apps of choice, and start streaming. The Roku Stick is meant to be primarily controlled with the remote, with the exception of a few major apps that support casting from smart phone apps. With the Chromecast your are captive to your smart phone, tablet, or computer. If you don't own one of those devices, this device will be worthless to you. Then again, if you don't have one of those devices, you're likely not reading this article. (Unless you're at the library)
Due to the small form factor of these devices, they are often considered for the purpose of becoming travel companions to avoid costly hotel on-demand fees. Unfortunately, both the Chromecast and the Roku Stickboth currently don't have an effective way to authenticate you on Wi-fi that requires you to login in a browser. Over 90% of hotels have a portal that you have to log into. (This is an accurate statistic pulled from the air)
It is worth pointing out that the Amazon Fire Stick has advertised that soon after its released the device will support logging into wi-fi that is captive behind a login. This is a big deal for individuals that travel on a regular basis and is likely to win them over.
Price:
For many consumers, at the end of the day, price is going to be a primary factor. The Chromecast and the Fire Stick are both similarly prices at $35 and $39 dollars respectively. The Roku Stick does require a premium at $49 for the device. While $14 dollars doesn't seem like much more, keep in mind, that is 40% more than the Chromecast. Food for thought, while digging through your wallet.
Conclusion:
In short, all three of these devices hold a lot a promise and are packed with functionality. For a more integrated solution with smart phones and tablets, go with either the Chromecast or the Fire Stick. If you're buying this for kids or individuals that don't own smart phones, tablets, or computers; consider the Fire Stickor the Roku Stick with their included remotes. If you're just looking for access to the most content possible, the Roku Stick is hands down your best option with over 1,200 apps. In the end, it comes down to what functionality you're looking for. What do you think of these three devices? Which one will ultimately win you over? Let us know in the comments below.