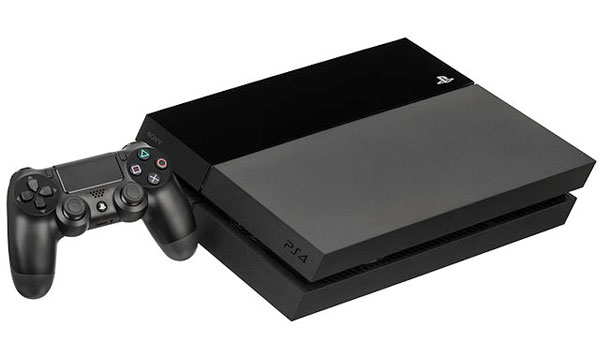 Luckily, there are many people out there in the world much smarter than I…
---
Many of us were excited to get our hand on the PlayStation 4 (PS4) when it was first released. There were so many improvements to the design, hardware, and controller; how could one not be excited. Upon opening the box for the first time, I could hardly contain my excitement. There I was sitting in the basement of my parents' house (my house was being built) carefully cutting the sticker that binds the box together. As I open the box the smell was beyond amazing and I saw it for the first time, wrapped in plastic, a beautiful black box with the elegant PlayStation logo on the right side.
At that moment in time I knew my life would change forever. After spending about a week of my life playing a variety of games, I decided that I would finally stream a movie from my computer to the PlayStation 4 for the first time. I quickly realized that the PlayStation 4 did not have DLNA capabilities like the PlayStation 3 had. I sat there in disbelief thinking could PlayStation 4 really not have DLNA capabilities? At that point I decided to turn to my most trusted friend Google!
After five minutes of searching my nightmare came to life, the PlayStation 4 did not have DLNA capabilities at launch. Luckily, there are many people out there in the world, much smarter than I, which have provided the ability to stream movies from your computer to your PlayStation 4. To do this you will need to use an application called Plex. Plex is a media server that allows you to stream media across almost any smartphone, tablet, smart TV, and video game counsel.
Setting up Plex is relatively simple. Follow the step-by-step instructions and you will be ready to stream videos to your PlayStation 4 in no time.
Step 1: Download and install Plex Media Server to your PC
Plex Media Server is free to download and can be downloaded directly at their website. Click here to be directed to the Plex download page.
Once you have downloaded the files install and run it. You will see a Plex Media Server icon on your desktop telling you that the application is running.
Step 2: Access Plex via a web browser
You will want to create an account so you can sign in each time to upload to your video library.
After you have you have created an account and are signed in go to 127.0.0:3400/web on your PC. You will be directed to your Plex homepage where you will be able to add moves to your library.
Step 3: Add media to your library
In order to view media on your PlayStation 4 you will need to first add the media to your library on Plex from your computer. Select the "+" symbol on the left side of the page under the Plex search bar. Follow the simple steps Plex provides.
Step 4: Access Plex from your PS4
Since you will be accessing Plex from your computer you will need your computers IP address. To obtain this open up command prompt by typing in CMD in your start menu's search bar. Select the CMD application. Type in "ipconfig" and you will be able to see your IPv4 address. Typically it will look something like 192.168.1.2.
Once you have obtained your computers IP address, open up your web browser on the PlayStation 4. Type in your https:// your IP address followed by :32400/web/index.htm. For example https://192.168.1.2:32400/web/inded.html. The Plex interface should then appear on your PlayStation 4 screen
Step 5: Configuration
Not all video formats will be available to play through Plex out of the box. You will need to make a slight configuration change in order to get videos to work on the PS4. You can do this by going to Settings->Web->Player->Show Advanced. Make sure that "Prefer AAC Audio" is checked (this must be done for the PlayStation 4).
Voila! You should now be able to stream movies from your PC straight to your PlayStation 4. It is importation to know that you might not be able to stream all format types. If you run into this situation, you will need to re-encode the file to MP4 format. (There are a variety of programs available on Amazon) With that being said, I have yet to find a video that I have not been able to stream to my PlayStation 4.