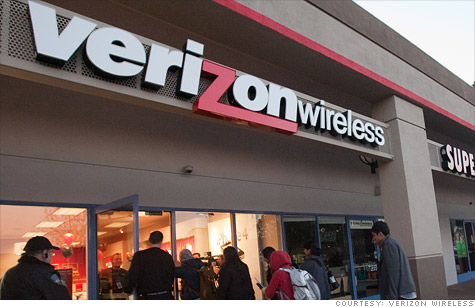 Verizon announced it's new partnership with Vice Media to add youth-oriented content to its lineup of programs. This addition is a part of Verizon's mobile first video service that is expected to be released this year.
According to Verizon's website, Vice and Verizon have come to terms on a multi-year partnership that will allow Verizon to stream a large selection of Vice content. Some of this content includes international and domestic programming that will be offered exclusively for Verizon customers. Also, there will be a range of content available through Verizon's mobile first video service. Some of these categories comprise of travel, technology, food and the Vice interview series of autobiographies.
---
---
Verizon has not provided many details regarding the new partnership, but I would expect to see more information as Verizon gets closer to releasing their new video service.
Terry Denson, vice president of content strategy and acquisition for Verizon, stated:
The media landscape is experiencing a seismic shift in storytelling, audience, immediacy and platforms. Vice is connecting with an entire generation in a way that no else is and Verizon will connect consumers to Vice in a way that no one else does by combining Vice's storytelling with the most compelling mobile video platform.
Mobile technology is growing faster than many would have ever expected. It seems every kid over the age of ten has some type of mobile device. While Vice will be able to bring its services to a large amount of Verizon customers, Verizon will also be benefiting from this partnership. More teens will desire Verizon's service as they see their friends watching their favorite shows on their mobile devices.
James Schwab, co-president of Vice added:
Partnering with Verizon allows us to bring some of the best new VICE videos to millions of new mobile viewers across America. It's part of our commitment to push the boundaries of video distribution across all platforms; mobile is key to the emerging brave new world of video distribution, and with deals like this we are making sure we are staying at the bleeding edge of innovation in that space.
---
---
This isn't Vice's first big media deal. Last year, Vice partnered with A7E Networks, HBO, and Spotify, which have pushed Vice to the next level in media entertainment. It seems Vice is on a roll and will only continue to grow through its new partnership with Verizon.
What are your thoughts? Who do you think will benefit most from this partnership? Let us know what you think in the comment section below.